A little series to keep track of and share -
simply what I've been loving lately!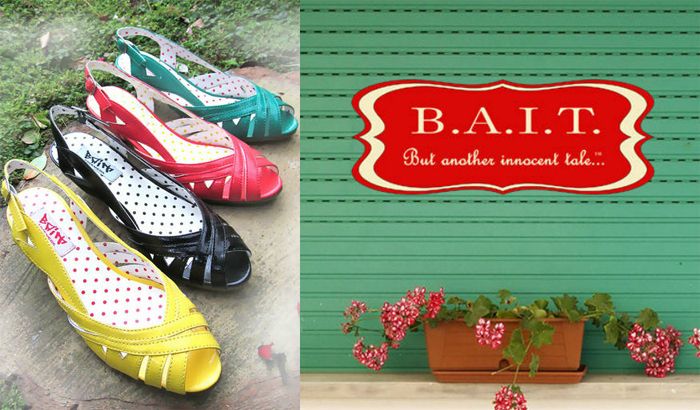 In love with this newly-discovered vintage inspired footwear company,
Bait
! My favorites are in the Ida line, especially in
green
♥
And
NICA
of London's handbags are truly swoon-worthy... I am enthralled with this mustard number. Roomy? Practical? Detailed? And those little birds... Yes please.
Wouldn't this be the perfect camera bag?
This patchwork floral wing back
sofa
... someday I need to make one. Can you imagine having this in your home!
What have you been loving lately?