- Giveaway now closed -
Today, we have a simply lovely giveaway, sponsored by one of my readers!

This lady has not only been a great encouragement to me during my blogging adventure, but she has gone a step further - and has become Kellie Falconer Design's largest sponsor!

Her creativity, generosity, and Farmgirl spirit have been instrumental to my development as a business and blog, and I want to take this opportunity to thank you, Winnie, for being such a wonderful friend and sponsor.
Today, one of you has the chance to win the Spring Retreat Basket, filled with everything you need to have the perfect afternoon sipping tea or coffee, journaling, or delving into the pages of a delightful new book!
The prize consists of a darling Longaberger pottery mug and lid, paperback book, one of Winnie's handcrafted paper baskets with Lemon/Ginger Tea, her homemade coffee blend (regular, french roast, french vanilla, and a touch of cafe l'orange), and a sweet little notebook for journaling.
To enter, leave a comment sharing your favorite place to read a book in the Springtime!
For additional entries, you may also:
1. Follow this blog (2 entries)
2. Follow
Me
on twitter (1 entry)
3. Share on your Blog, Facebook, Twitter, Pinterest, and/or other social networking medium (counts as one entry each)
Please leave a comment for each additional entry!
Giveaway closes on Saturday, March 31st. Spread the word!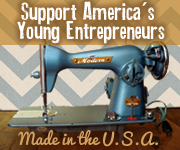 Winnie Nielsen lives in Gainesville, Florida, and has been married 32 years with two grown daughters.
A nurse of 33 years, she loves to cook, do simple knitting and crocheting, and enjoys crafts, reading, and travel. All things fall, apples, and animals are some of her favorite things. A recent member of the
MaryJanesFarm Connection
and known there as Red Tractor Girl, she is newly interested in buying local, choosing made in the USA products, and supporting young entrepreneurs.
You can email her at: wnbaskets{at}cox{dot}net