Today I have the pleasure to announce yet another lovely giveaway, assembled and sponsored by the one and only Winnie Nielsen!
It is our hope that this giveaway will be something more then a simple prize for a happy winner - what we have today is a kit for preparing a delightful and meaningful Summer Reading Event for you and those you love!
Included is a beautiful pink and blue Longaberger tote, just the right size for carrying library books to and fro or containing the ingredients for a perfect summer afternoon reading party!
To tuck inside, Beatrix Potter's The Tale of Peter Rabbit in the iconic 110th anniversary edition of the 1902 classic. This beloved story with it's wonderful illustrations has been delighting children of all ages for generations! Keep your place with an adorable bookmark handcrafted with love by members of the Gainesville
CWH
.
The Republic of Tea has partnered with
Room to Read
by offering "Little Citizens Herb Tea" which gives $1 from the sale of each tin of delectable rooibos tea to support their mission to educate children around the world sip by sip.
Who can you share this timeless tale with? And perhaps a glass of frosty iced tea?
-----------------------------------------------------------------------------------------------------------------------------
But that's not all! Though there can only be one winner, I have something that all of you will be able to enjoy this Summer.
The challenge is simple: Take some time and share the gift of reading with someone you know. A sibling, a neighbor - you know who they are!
Is there a child you know that could use a wonderful story of adventure and imagination?
One of my favorite things is reading to my little sisters, sharing those stories I learned to love in my own childhood with a new audience. It's magical.
And to help you get started, here are some ideas to use as a springboard for organizing a Summer Reading Event of your own!
Plan a Summer Reading Party for friends, family or neighbors.
1. Invite friends to delve into a new book together this summer, discussing it over sandwiches and lemonade.
2. Depending on the age and size of your group, go to the public library to pick a few new books to read together.
3. Gather friends and family in a circle, select a well known and well loved story, and takes turns retelling it in your own words. This is so much fun!
4. Host a Literary Picnic - take baskets, lunches, and favorite books, and spend the afternoon together with your favorite characters, literary and real life.
5. Take a segment of time each evening for a week, gathering your siblings or children around for a bedtime story read-aloud!
6. Use your imagination, be creative, and enjoy the thrill of sharing the gift of literature with others. I'd love to hear how you do!
------------------------------------------------------------------------------------------------------
To enter, simply leave a comment sharing your favorite book as a child!

For additional entries, you may also:
1. Follow this blog (2 entries)
2. Follow
Me
on twitter (1 entry)
3. Share on your Blog, Facebook, Twitter, Pinterest, and/or other social networking medium (counts as one entry each)
Please leave a comment for each additional entry!
Giveaway closes on Friday, June 15th at midnight. Spread the word!
----------------------------------------------------------------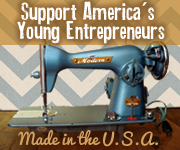 Winnie Nielsen lives in Gainesville, Florida, and has been married 32 years with two grown daughters.
A nurse of 33 years, she loves to cook, do simple knitting and crocheting, and enjoys crafts, reading, and travel. All things fall, apples, and animals are some of her favorite things. A recent member of the MaryJanesFarm Connectionand known there as Red Tractor Girl, she is newly interested in buying local, choosing made in the USA products, and supporting young entrepreneurs.
You can email her at: wnbaskets{at}cox{dot}net